Fitness is an important aspect of healthy living. Working out is essential to a healthy lifestyle. Some people have personal trainers to help them achieve their fitness goals. Others visit the gym regularly. But not everyone can afford a personal trainer or the time for regular gym visits. Online fitness classes are becoming very popular because of this. It provides many benefits, out of which we will share the top eight in this post.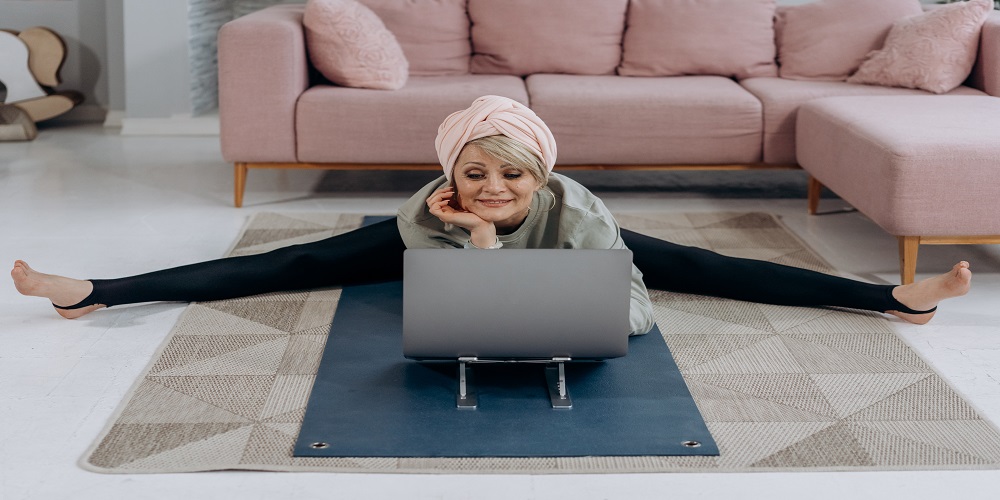 Convenience
With an online fitness program, you can work out anywhere you want. You don't have to commute to a gym. There is no set time, so you can work out whenever you like. The convenience makes it easy to schedule your own workout time. It is convenient for all – whether you're the type who prefers an early morning workout when you've just jumped out of bed. Or as soon as you finish your day's work.
Offers the same results
You will achieve your fitness goals as long as you maintain discipline and a good workout routine. Whether online or gym workout, fitness requires effort and discipline. Online classes will offer the result, and you do not have to leave the comfort of your home.
Greater affordability
Online fitness programs are more affordable than in-person. First, there will be no transport expenses. You will not have to pay for equipment. Membership fees are usually much lower than in-person gym registrations.
Flexible classes
Most online programs run 24-7, so classes are flexible. You choose when you want to work out. If you suddenly get the urge to train at an odd hour, you can simply go online and log on for your classes. It makes it impossible to miss a class. You can adjust your schedule anytime if something comes up or you're in the mood to work out.
Easy to join
The online fitness class is easy to start. All it takes is a few minutes to fill out a signup form with your preferred online trainer. And you're ready to begin. There is no need to own any sophisticated equipment to take classes in most cases.
Greater motivation
The online trainer gives you someone to be accountable for. They motivate and guide you in reaching your fitness goals.
Work with a professional
Online fitness programs offer professional fitness coaches to work with. Professional trainers know how to customize workouts to meet your specific needs. They ensure each workout session is effective. These programs offer professionals in different fields, including yoga, muscle training, diet, etc. Before long, the outcome will be evident.
Fun workout sessions
The professional trainer knows how to make the sessions fun. Each class often ends with a gratifying feeling of fulfillment because of how they are designed. 
Additionally, online fitness classes offer greater accessibility. Anyone can signup for a fitness program no matter where they are. Those living in remote areas with no gym services are not left out. They can access fitness training with a professional by starting a program online.
Online fitness classes offer great benefits. They are convenient and easy to start. As long you maintain commitment and discipline, achieving your goals is a matter of time.